You would like to meet us?
Currently there are no regular farm tours planned, but you are welcome to make an appointment with us for a tour and an interview. From March 2020 on there will be guided tours again, lectures and information events.
.
Solawi Year 2019 – Harvest shares are available again!
We have free harvest shares to give to people who want to support the agricultural transition for the good of our grandchildren, and at the same time want to enjoy fresh, regional, and sustainably produced vegetables. Curious? Then let's connect during a guided farm tour or just drop by!
.
You want to become a fellow farmer?
You can join us any time! You can also just test-join for four weeks!
Here you find the current Agreement for Fellow Farmers as well as the Statutes.
The best thing is to come to a guided farm tour or arrange a meeting with us! Then we can get to know each other and explain the procedure to you.
If you have already informed yourself and would like to subscribe to a share, you can also just print out the agreement, fill it in, sign it and send it to us or bring it to us. In any case we should get to know each other.
.
What can you expect?
A rich, manifold, and year-round vegetable supply with more than 40 different vegetables. Download our Cultivation and Harvest Plan.
A community of about 70 adults and 35 children committed to an agriculture that will still feed our grandchildren.
A hands-on agriculture.
A team of farmers dedicated to building humus, researching and regenerating our planet.


.
You want to support Solawi and be a part of it, but don't want to become a fellow farmer?
Then become a supporting member of the Solawi Lenzwald e.V.! You will become part of a larger community, can participate in all activities of the association and get all information about the garden, the vegetables, and the community.
.
For further information please dial +49 151 59443169 or write to willkommen@solawi-lenzwald.org
.


Let's plant!
*************
.
In the Lenzwald Solawi we practice two concrete approaches of a sustainable agriculture:
Regenerative Agriculture, as the name suggests, regenerates topsoil, waters, and entire landscapes. A key element is building up humus – it counteracts climate change by binding CO2 and at the same time increases the fertility of the soil – this enables higher, more stable yields and healthier food!
Solidary Agriculture (Solawi) brings producers and consumers together as active designers – together they share organization, financing, risks, and harvest. This enables a diverse, sustainable, and fair agriculture. And: agriculture can be experienced again!
Regenerative Agriculture
It is a healthy and strong soil that enables human beings to grow healthy and strong
A revitalized earth could produce enough biomass that in addition to providing sufficient high quality food, we could also grow and harvest compostable construction materials, which instead of being buried in landfills would be digested back into soil and thus increase the aliveness of the Earth.
If we regarded the earth as a holistic being, then insects, rodents, birds, weeds, bacteria and viruses are no attack from nature, but part of processes that disintegrate and create life, just like they occur in every living organism.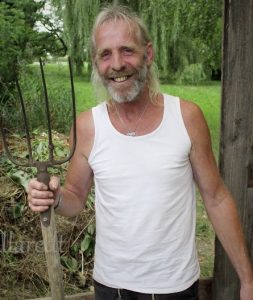 Recognizing the useful "jobs" of weeds and varmint enables us to interact in a completely different way with them. The "feedback" of an excessive growth of the creeping thistle with its long taproots for example would indicate that the soil needs to be loosened.
We are experimenting with novel mycorrhiza-protecting agricultural technologies like non-plough and minimal tillage, with cultivation of new perennial species, mulching techniques, mixed crops and much more.
It remains to be seen whether we will be able to repair the damage we as humans have done to the earth's ecosystems and are still doing to a large extent. But even if we cannot, we will at least try everything we can. Every step towards recovery helps.
Here you can see examples of regenerative agriculture all over the world.

Here is a short film with Tassilo Willaredt on the topics: 
– Healthy Mindsets
– Healthy Topsoil
– Healthy Earth
Link to the Film (18 min)


Brief Film Description
Humanity is the awakening consciousness of the earth. How can consciousness wake up? By people waking each other up! This walk is an example. Most great civilizations have perished because they have upset the earth's ecosystems and not paid attention to the topsoil. Today there remains little agricultural land not conventionally farmed by machinery, becoming poorer and poorer in nutrients. In this video we go on a walk with a guardian of the earth, Tassilo Willaredt, while he descriptively explains some of the connections and depicts how to build up topsoil again through new behaviors. Healthy views, healthy topsoil, healthy earth. Everything is interconnected.
Solidary Agriculture
In 2016 there was a rich supply of vegetables, fruit, nuts, and juice for the community. In 2017 we expanded the cultivation and supplied a total of 25 people with vegetables according to the principle of Solidary Agriculture (Solawi). In 2018 there are currently 35 people!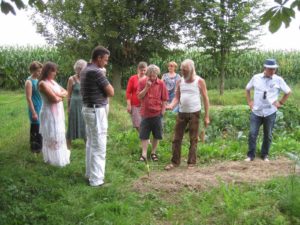 You consider becoming a co-farmer for 2019 and thus
becoming part of this economic community?
Or you are curious about what is happening here?
Then simply get in touch with us:
solawi@pulsdererde.org or +49 151 59443169
On request we also offer farm tours!
Follow us also on Facebook and read our Solawi-Blog
What is Solidary Agriculture?
Solidary means that the entire economic process is shaped jointly on the basis of mutual trust and the needs of all participants: A group of consumers forming an economic community with one or more farmers, financing the entire annual costs of food production, sharing responsibility – and harvest! The food thereby loses its price and regains its value – something completely new is then possible!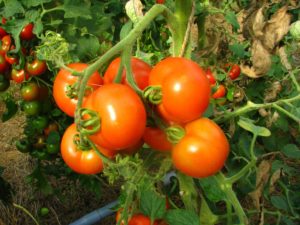 You as a Consumer
Receive high quality food from local, seasonal, transparent, and fair production
Know "your" farmers personally
Can share responsibility with others for the common good which is agriculture
We as Farmers
Can plan with a solid budget and receive an income that meets our needs
Know exactly who we produce for
Can focus on our most important task of sustainably farming and caring
care for nature
Solidary Agriculture (Solawi) is a movement with currently 260 farms in Germany who operate according to its principles. We are a member of the nationwide Netzwerk Solidarische Landwirtschaft (Solidary Agriculture Network).